Elgin FFA Members Attend EDGE Conference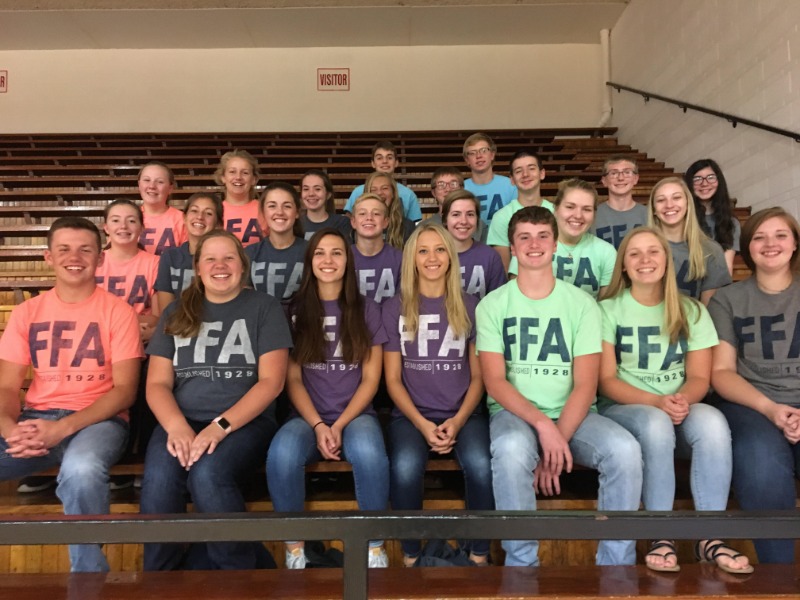 On August 29th freshmen, sophomores and chapter officers of the Elgin FFA attended EDGE conference in Ord. The conference is facilitated by the Nebraska State Officers. Each of the twelve FFA Districts in Nebraska have an EDGE conference with varying dates throughout the fall semester. The purpose of EDGE Conference is to engage young and new FFA members in leadership development. The workshops have been designed for 7th-10th grade students.
An additional component for chapter officer teams is also offered to check-in with state officers on their progress on their program of activities. The theme for EDGE this year is "Living on the Edge." Leaders take risks to go above and beyond what most people would do. Risking to step up and have a voice. Risking to live authentically. Risking to invest in ideas and interests. We do not know how people will respond. We do not know what the outcome may be, but we do know that it is worth it.