Courage & Kindness Retreat
The 5th & 7th graders headed to Niobrara August 23 to participate in a couple Youth Frontiers retreats.
Since 1987, Youth Frontiers has been delivering programs to build positive school communities that help people realize the importance of respecting themselves and others. Their vision is to change the way people treat each other in every hallway, lunch line, and classroom of every school in America so that today's people make tomorrow's world better.
The EPS 7th graders, along with several other students from several other area schools, spent the date at a Courage Retreat. The inspired 7th graders to follow their hearts instead of the crowd and to have the courage to make responsible decisions.
When asked, "What message do you remember most from the retreat?", 7th Grader Keyera Eisenhauer said, "I will remember to just be myself. Just because everyone else does something does not mean that I have to do the same thing."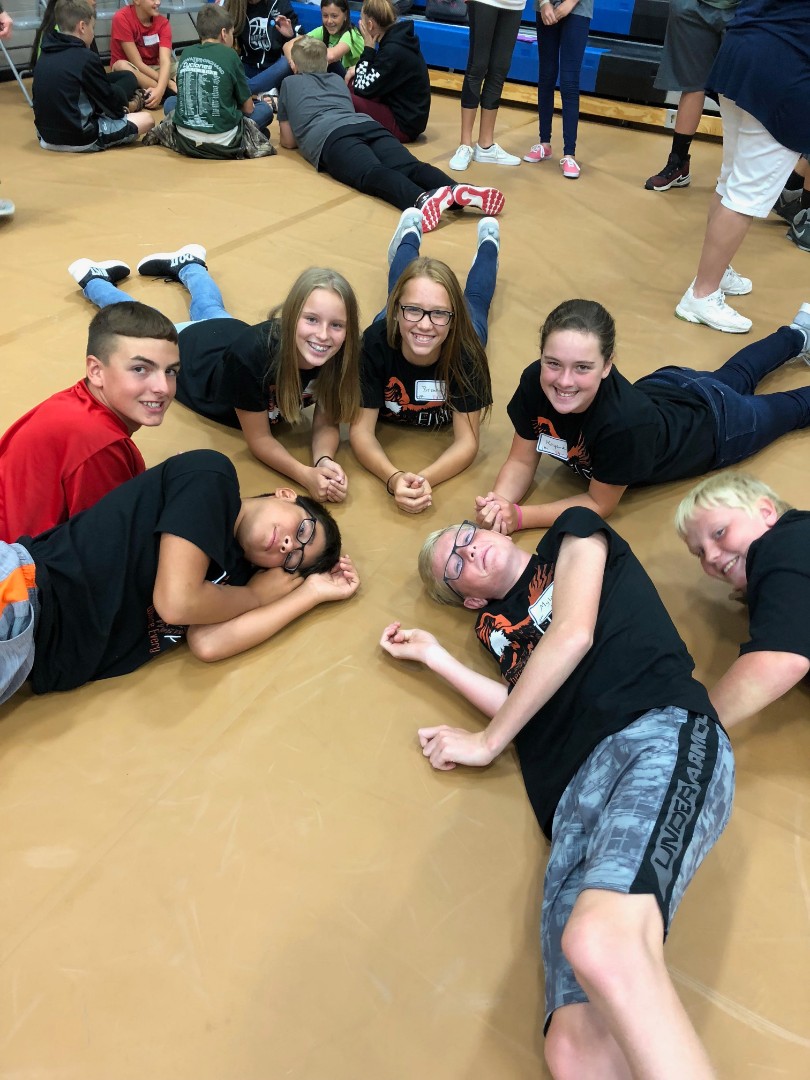 The 5th graders attended the Kindness Retreat and spent a high-energy day developing tools to foster empathy, promote kindness, and prevent bullying.
When asked "What is one memorable activity that you did at the Kindness Retreat that you'll remember?", Kyndal Busteed said, "I will always remember the Ships Ahoy game and being with the high school students."
National Honor Society (NHS) members helped at the retreats, leading activities and small group activities.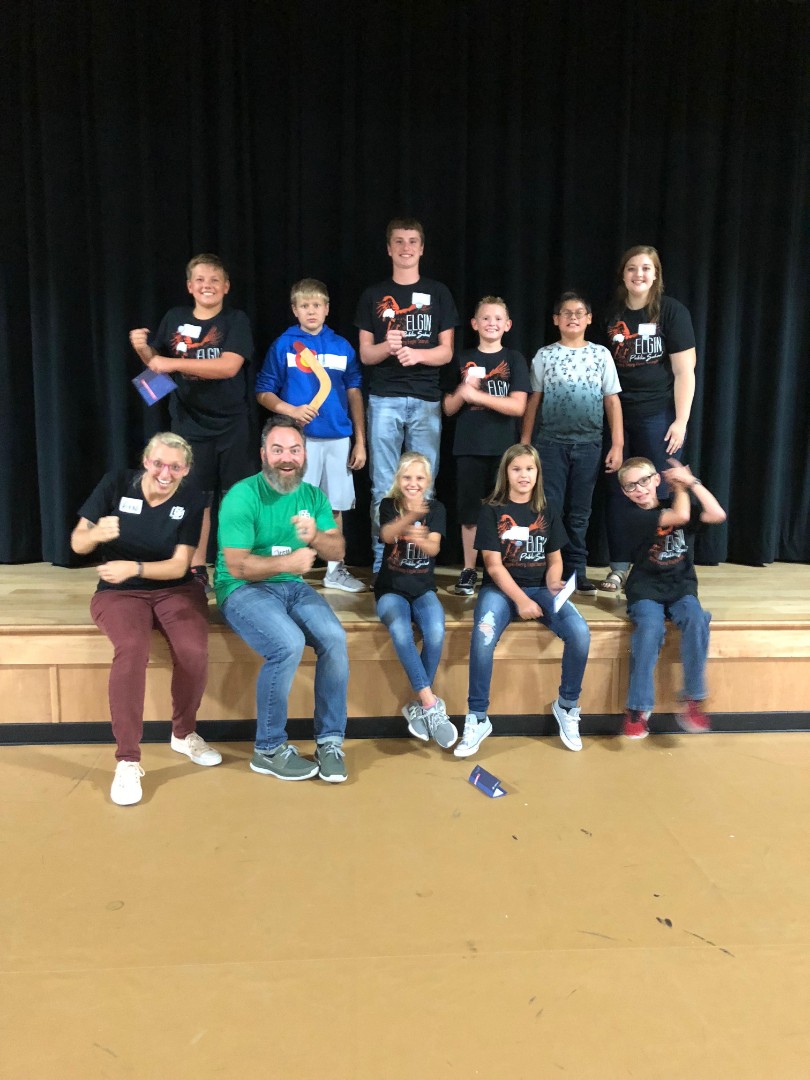 What message will you remember?
5th Grade: Creighton "To be kind." Trey "Stand up for others." Kayton "Throw out your kindness boomerang." Aiden "Never use negative words to people." Jarek "I will always remember the kindness boomerang." Kyndal "You always throw out your kindness boomerang first."
7th Grade: Nick "To be yourself and make a change." Baylee "The message I will always remember the most is to always be YOU." Brian "To always stand up for each other." Myles "To stand up for others." Blake "To be yourself." Brenna "I will remember the message to be yourself and not follow the crowd."
What was a memorable activity?
5th Grade: Jarek "I will remember the ICI act-out activity. Aiden "Doing the navy drills." Trey "When we were doing the train." Creighton "Train activity." Kayton "Giving everybody a cat claw."
7th Grade: Nick "The big jump rope challenge." Baylee "The most memorable moment was meeting new kids." Brian "Genivieve talking about her 7th grade and 6th grade years." Myles "Seeing what our weird human talents were." Blake "The jump rope activity." Brenna "The activity I will remember the most is when we ran through the rope." Keyera "The most memorable activity was doing the huge jump rope. Everyone had to run through the jump rope without getting hit. If we got hit, as a group, five times we had to restart."
What can you do to promote what you learned at the retreat in our school?
5th Grade: Creighton "For everyone to be nice." Kayton "Tell the teacher after you try to handle it yourself." Trey "You can be kinder to your classmates and teachers." Aiden "Pick up garbage on the floor." Jarek "We can tell someone to stop when they are doing something wrong." Kyndal "To always tell the truth and be kind."
7th Grade: Nick "To always make a change." Baylee "I can help our school by standing up for others and looking out for others in need." Brian "Tell the little kids about it." Myles "To stay kind to all and to help others." Blake "Be nice to other people that are around you." Brenna "The help encourage people to do things they fear." Keyera "I can be more respectful to others. If people see others being more respectful maybe they will follow along and do the same."